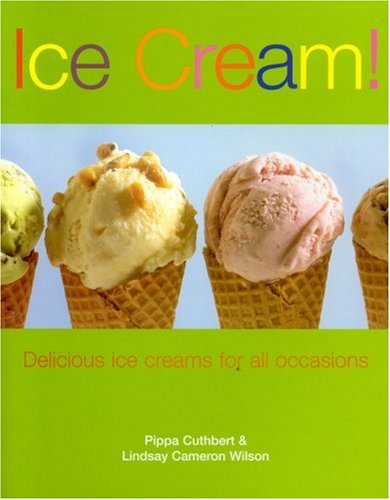 Ice Cream!
List Price:

$15.95

Our Price:

$6.59 CAD

Online Qty:

3
View Cart » Gift Add to Wishlist
Prepare for a delicious celebration of the world's most luscious dessert -- ice cream.
This irresistibly appealing book covers the world of ice cream, exploring classic flavors such as vanilla, chocolate, and strawberry.
And for the more adventurous palate, there is Cranberry Cosmo Sorbet, Caramelized Fig and Orange Ice Cream, Mango and Basil Granita, and Chocolate Peanut Butter Wave.
The recipes are made from simple, luxurious ingredients such as creamy organic dairy products; rich, dark chocolate; and ripe, seasonal fruits.
All are unbelievably delicious and surprisingly simple to make at home. You don't even have to have an ice cream maker.
---
More info...
---
ISBN 13:

9781561484768

ISBN 10:

1561484768

Publisher:

Good Books

Language:

English

Pages:

176

Size:

9.00" l x 7.08" w x 0.49" h